1
The plank of many uses - 2
Posted by
TomE
, in
Ropley
27 May 2011 · 857 views
Ropley
Ropley Yard
Ropley Shed
Hi all
Ballasting, some love it, some hate it, but there is no getting away from it. At some point it has to be done!
The mainline 'plank' featured earlier in this blog (and still alive - just) was a fairly simple thing to tackle, although I wasn't really that happy with the Woodland Scenics "fine" ballast I used. It wasn't really fine enough for N. So for Ropley I've been looking around for a better product for the main line & loop which is pretty standard as far as ballast goes with non of the ashy muck found in the yard area.
The latest trial is using something I stumbled across on the forum, and although not really intended as ballast, I think is just what I'm looking for.
Enter Treemendus Earth Powder. A very fine product which is intended for making lanes or bare ground in larger scales but which works excellently as ballast in N / 2mm. The only thing I would recommend is that it's put through a fine sieve first as there are a few larger particles but otherwise I'm quite pleased with the results.
(I must apologise for the photos, I don't have the usual camera with me so these are lowly iphone snaps!)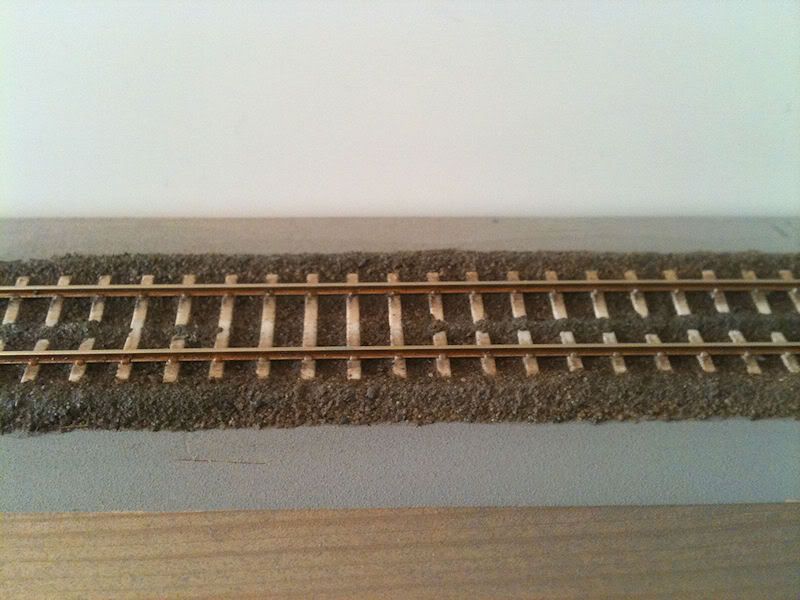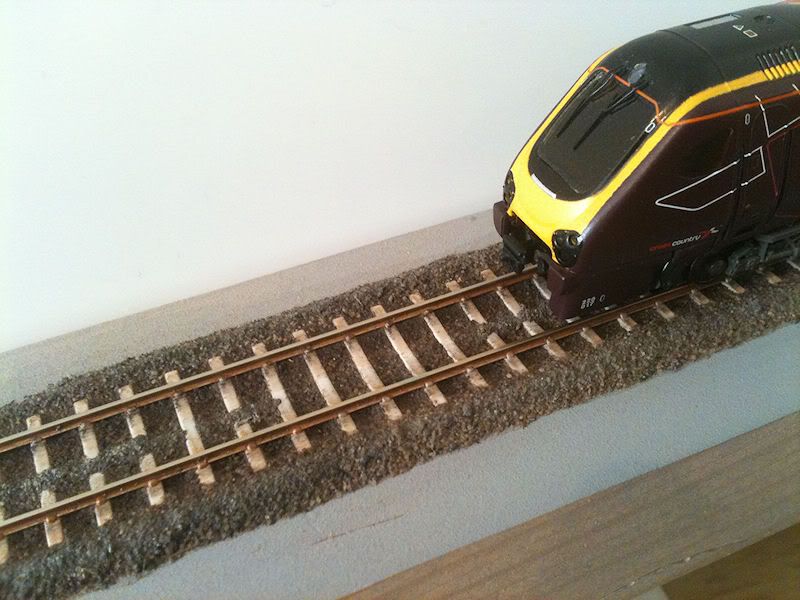 The test stretch was fixed in place with Kleer which it seemed quite happy with before being weathered.
All I have to do now is finish the trackwork and then I can get stuck in!
Cheers all,
Tom.
P.S. I must say that the service from Treemendus was first class! No relation other than a very happy customer!