0
1
votes
Ropley - Trackwork progress
Posted by
TomE
, in
Ropley
29 July 2011 · 1,118 views
Ropley
Ropley Shed
Ropley Yard
Hi all.
A little progress has been made on track laying the last few days, although not as much as planned due to a shortage of rail. However, the point which controls entry to the yard has been motorised and the point controlling entry to the wheel drop shed is now complete. This was an interesting one, as the real version is best described as 'kinked' so I've tried to recreate this. Not sure if it's been successful or not but it's different anyway
Anyway, pictures!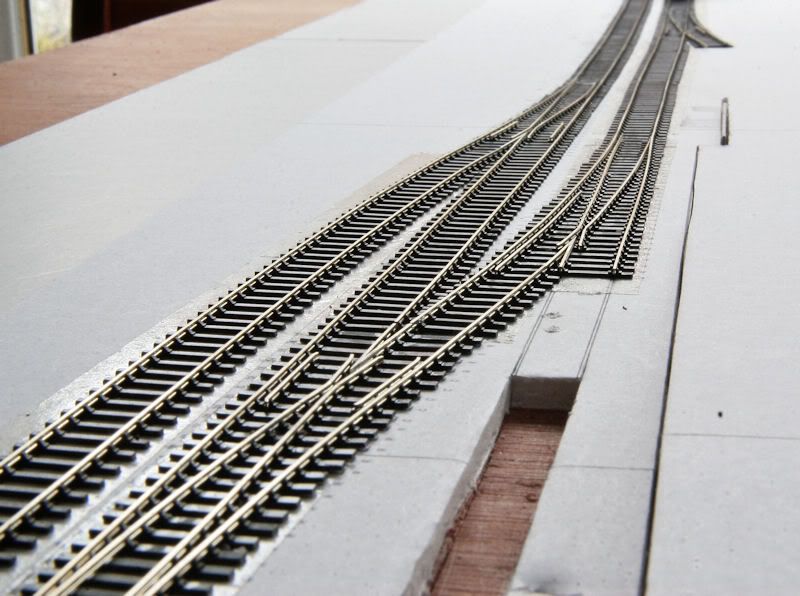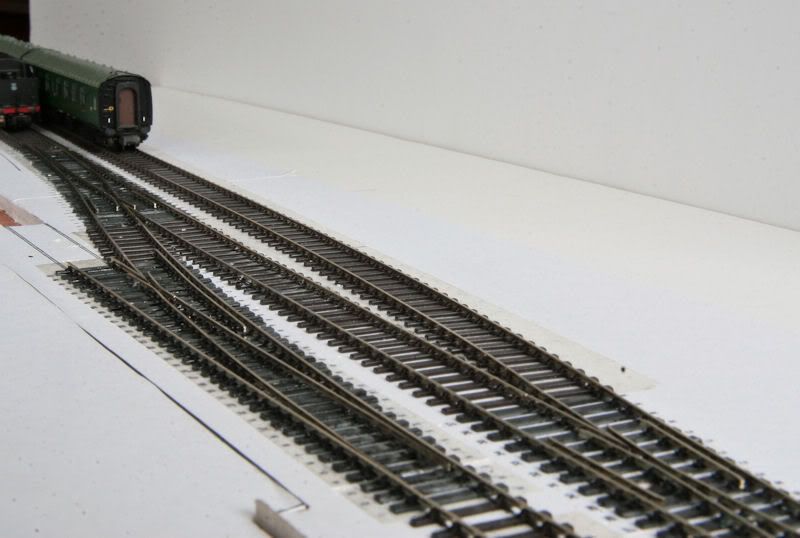 And a rather boring & low quality iphone video, but it proves something works
You'll notice the tender of the Black 5 skip as it passes over the frog which was caused by one of the wheel sets being slightly offset due to a gear not being in quite the right position. A bit of tweaking later and that problem is now solved.
http://www.youtube.com/watch?v=9eE9Y7E_Kv8
Back to buildings for the next entry!
Cheers all.
Tom.