Hello!
As some of you are no doubt aware, I rarely venture far from the Pre-Grouping forum, but on this occasion I thought it best to hide over here in the hope the Men in Umber don't unearth my BR(S) activities...
The Men in Malachite should protect me here...
Anyway. As some of you may know, my username is derived from the name (Sir Eustace Missenden) and number (34090) of a Battle of Britain. Now, this is because I own a model of said loco - 2008 Hornby release I believe - and, well, I like Bulleid Pacifics and own several as part of my BR(S) fleet (Cowers further to hide from pre-grouping friends...). My model has seen little use recently, but I've decided it's time to give it a bit of attention and actually repair it.
I say repair (those who know me will already be shouting at me to stop waffling! Gary... Alex... Linny...) as the model was dropped, by a family member, onto a concrete garage floor 7 years ago and in the interim very little has been done about it. I have finally glued the front end back together properly, but there still remain bits of the cab and tender missing. The lining and crests need touching up/replacement and general detailing needs to be done. Some minor electrical work needs doing (possibly making the connection between loco and tender permanent as per my other 'modern' Hornby Bulleid) and potentially the rear set of driving wheels needs replacing (it would appear the axle here is bent, possibly).
So... some questions. Firstly, is anyone able to supply, or direct me to, photographs of the prototype prior to rebuilding, and preferably in its special variant of Malachite Green (BR Early crest) as displayed on the model. I have thus far found three of it in this livery: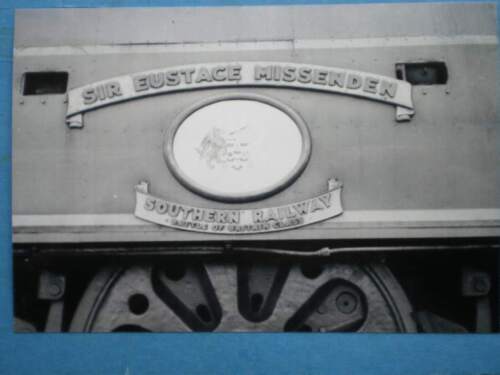 I think I may try and finish it in the condition shown in the top photo.
Doubtless more questions will follow, but first I need to photograph the problems, work out how to solve them, browse the RT models website then actually make a proper start.
Here endeth the waffle.
sem34090
[EDIT]: I know I said I'd finished, but can anyone say when the loco came out of the above livery?
Edited by sem34090, 11 July 2018 - 19:33 .