It all started with an Airfix wallace and Gromit Motorbike and side car set. I picked it up cheap from somewhere, but it was missing the front spoked wheel.
. However, with the purchase of a Bachmann ro-railer, my attentions to the kit took a turn for the better and developed a simplex inspired lcoc for wallace to ride, powered by the motorbike engine. A further purchase of the Shaun the Sheep LandRover kit gave me access to a further group of figures. Originally, the layout employed a turntable, but this was temporamental and the motor was on its last legs, it also didn't have an 'O-matic' part (Hence the addition of a viewer operated push button). It was built purely for fun and it has its first exhibition in its (almost) completed state at Alton on 6/7 feb I hope that you enjoy looking at it. Scale is 1:10, running on 16.5mm track - works out about 7 1/4 inch gauge (or thereabouts)
Please enjoy!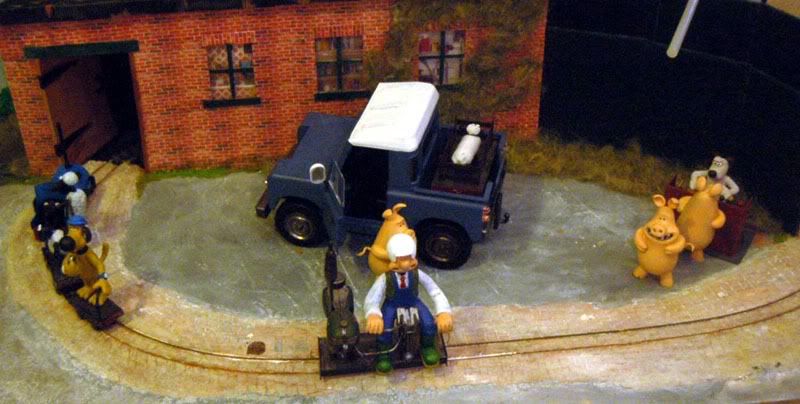 Overall view of the layout!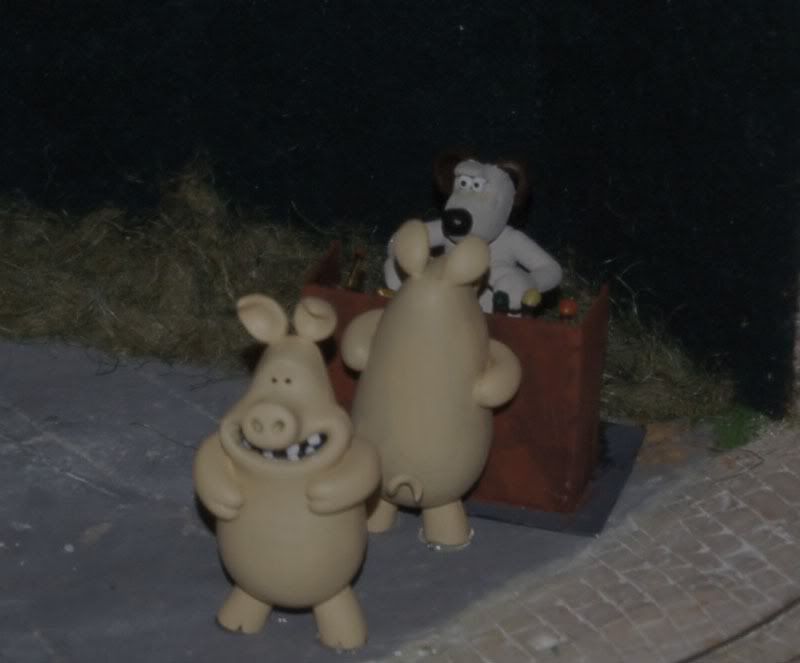 Pigs getting tickets from gromit
Naughty pig watching the trains go by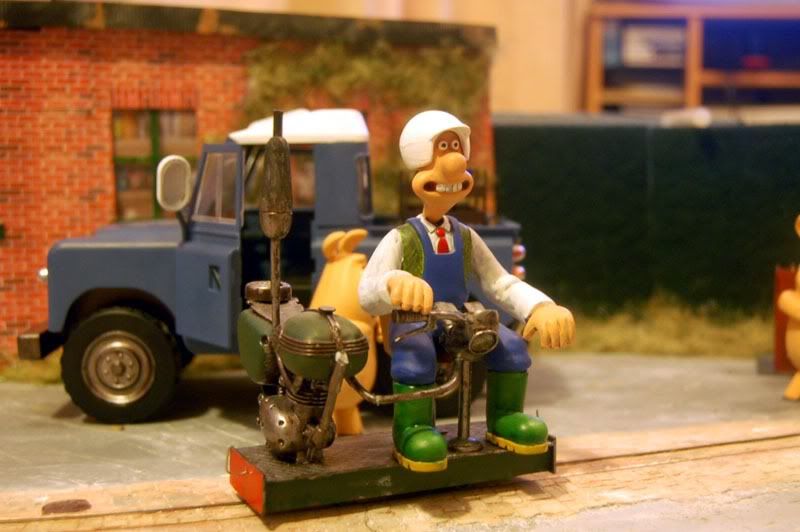 Wallace - 'I'm not a simplex-ton, am I lad?'
Naughty pig leaving landrover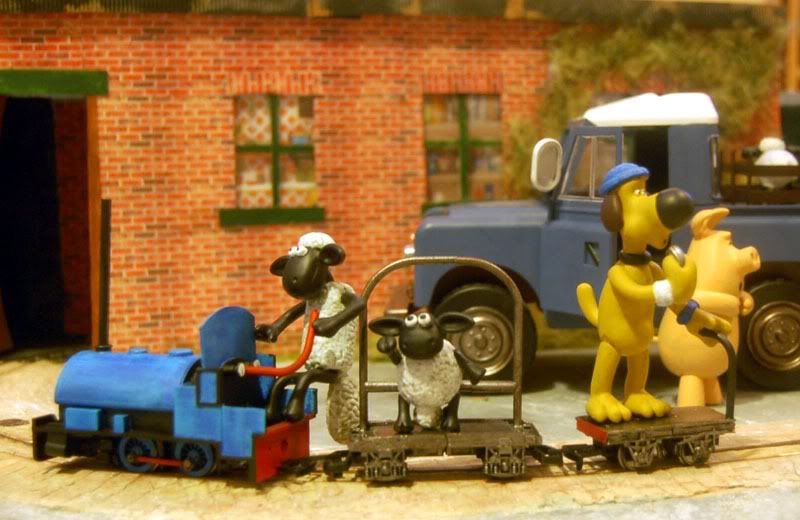 Shaun's train, hauling Timmy and Bitzer (blowing his guard's whistle)