Like many I couldn't get on the forum the last couple of nights but it did mean I got some modelling done.
On Sunday night I took the shovel nose down to the shed and discovered I had should have checked it before getting so far !!! Without the benefit of other stock to check against, due to working in the house not the shed I seemed to have accumulated some extra height... Taking it slightly over maximum permissible height for CRM module use.....
So some rework was required to get the body to sit lower on the chassis
Before rework.... It was always planned to stand taller than the stock but not this much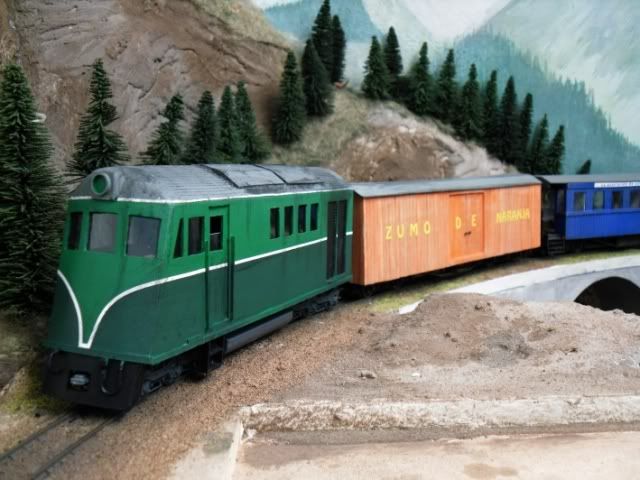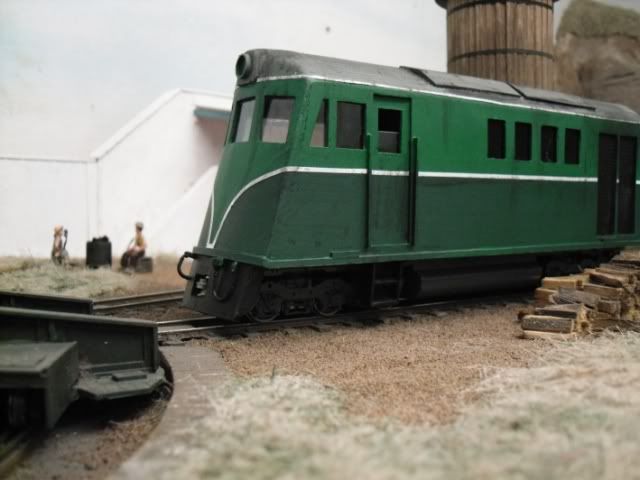 After some rework... The most noticeable difference is the gap between the top of the fuel tank and the bottom of the body shell, also the steps have had to be shortened.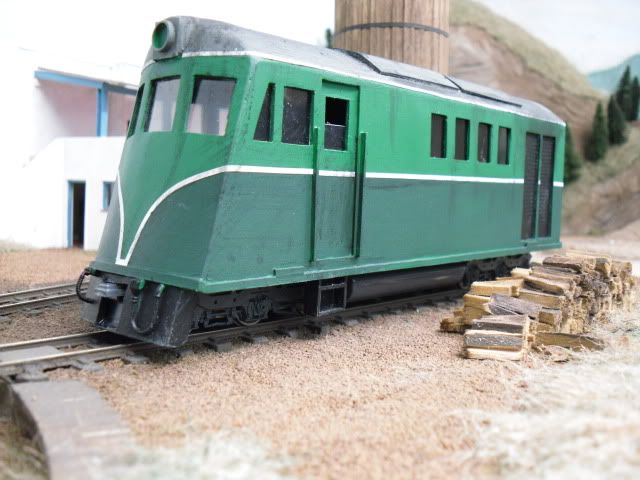 Job done and it does look better for sitting at bit lower..
Here it is with another large loco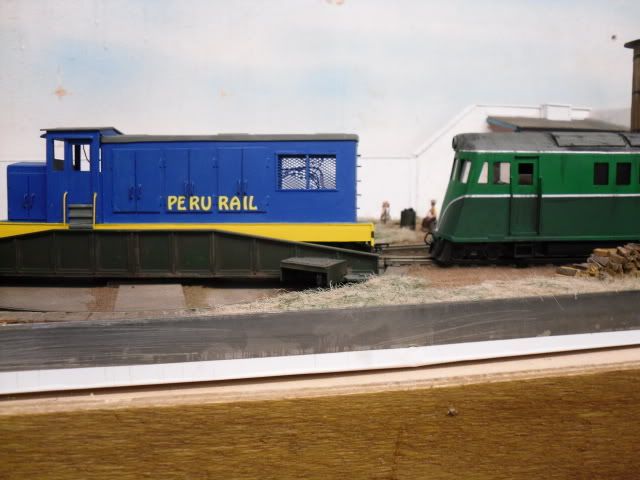 After resolving that little moment of panic I spent a little more time on the flat car load started on Monday night. This is another Corgi "model of yesteryear" but with the bonnet cut off, a tarpaulin added and some HEAVY weathering. It still needs ropes/chains.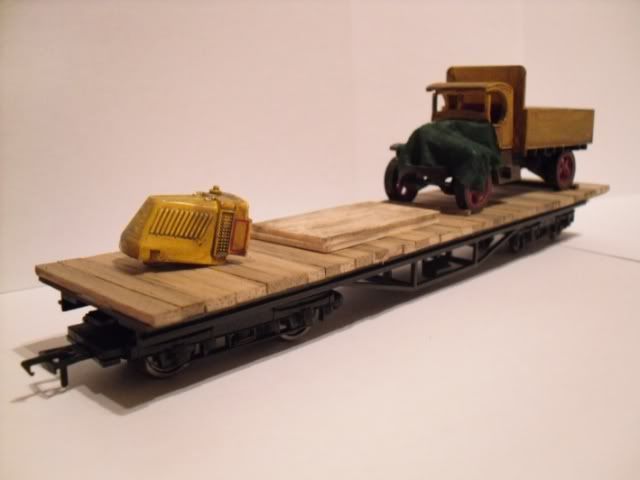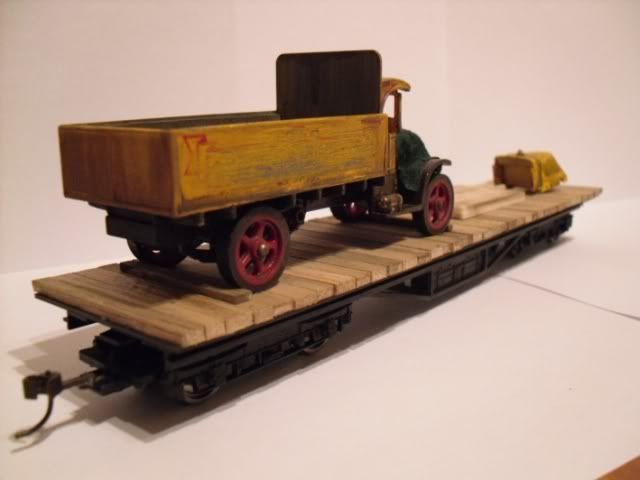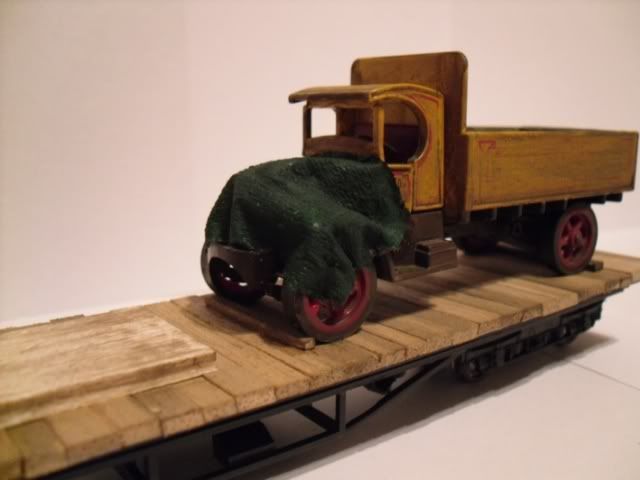 John