Home early today for child minding duties and have take delivery of some 3' x 2' flagstones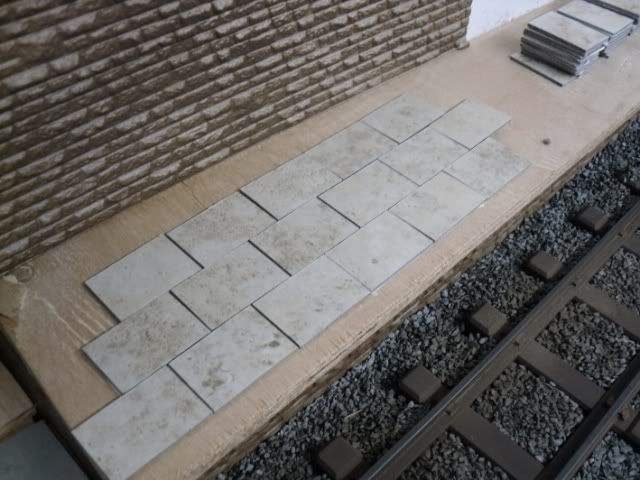 Now obviously B&Q dont sell scale flagstones, but they do sell sticky back vinyl tiles in stone colour ...
10 minutes of scoring and snapping and .. instant self adhesive flagstones.
I also have a new helper, found in a kit of Tamiya Mechanics I forgot I had...
He is a bit rude he keeps pointing but Im sure he will point out most new additions in future weeks.
"look new flags"
"look a point motor"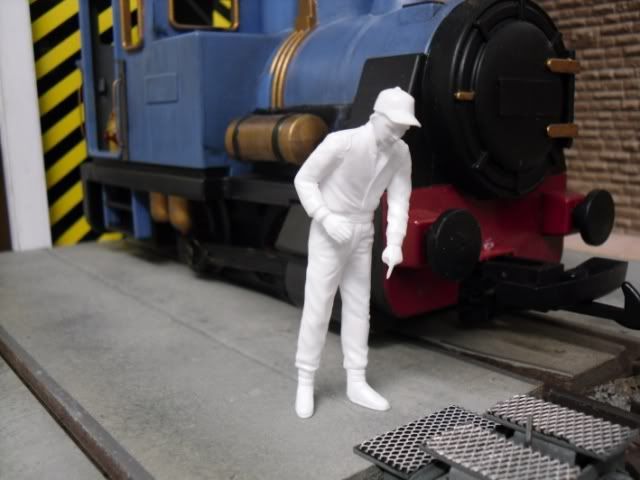 told you he points a lot !!!