My last ebay purchased loco arrived yesterday, not sure where route it took to get here, but the posted mark on it proves it was posted on the 5th and it arrived on the 13th ???? Post office must have sent it the long way round. Never mind.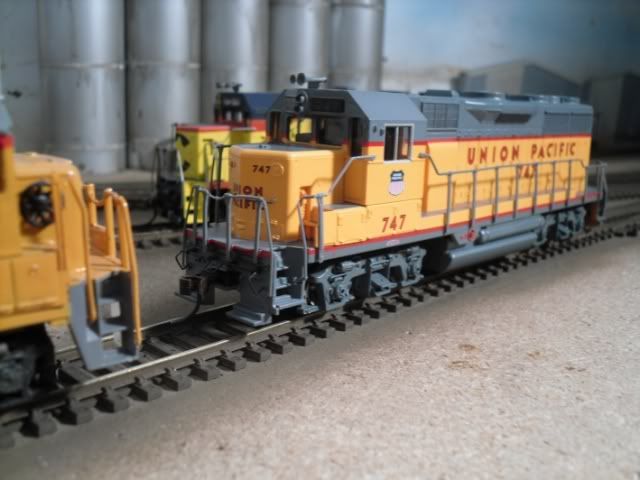 This one is a Bachmann product, brand new, £30 runs VERY well straight out of the box and now has a decoder fitted. I only spent an hour in the shed last night so not much to report. I have started to try and improve the looks of the first loco I got by closing the rather goofy looking gap which was to allow a bogie mounted coupler to swing, the plan is to mount the coupler on the body now.
Before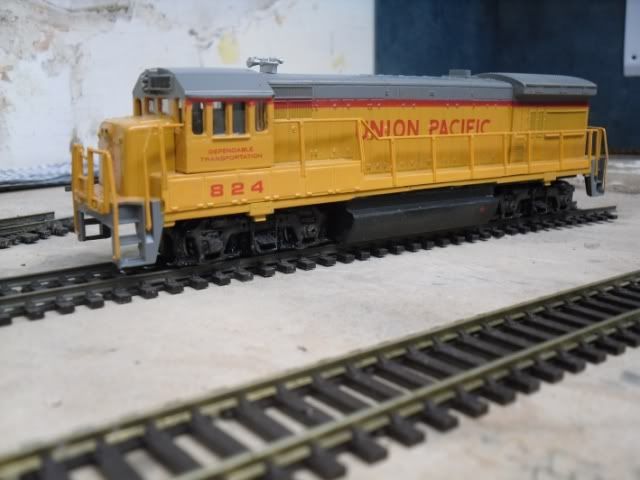 Now
Still a long way to go but I think it will improve the looks.
Finally, yesterdays day job was laying a large laminate floor for a customer, I noticed how slippy the laminate planks were when up-turned so one of the offcuts got cut to "barge size" it slides very nively on the blue vinyl tile its sat on, and is now long enough for 2 cars.
John