I've spent some time working on the float bridge tonight. In prototype terms its a lift bridge, hinged on the land side suspended at the water end by a gantry, the idea being the water end can be raised or lowered to suit water level I guess.
Anyway onto my construction. Firstly I glued some strips on the underside of the barge body to achieve a level and give it smoother movement. (the current water surface will be painted and varnished so not much extra thickness)
Then the float bridge construction began in earnest into the baseboard cut out. the pictures tell a better story than me.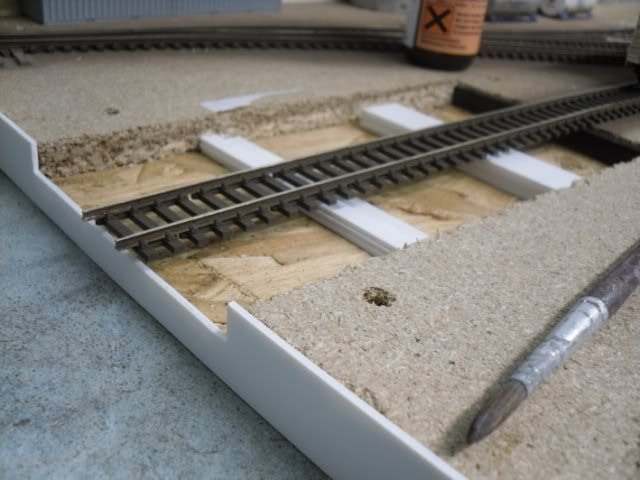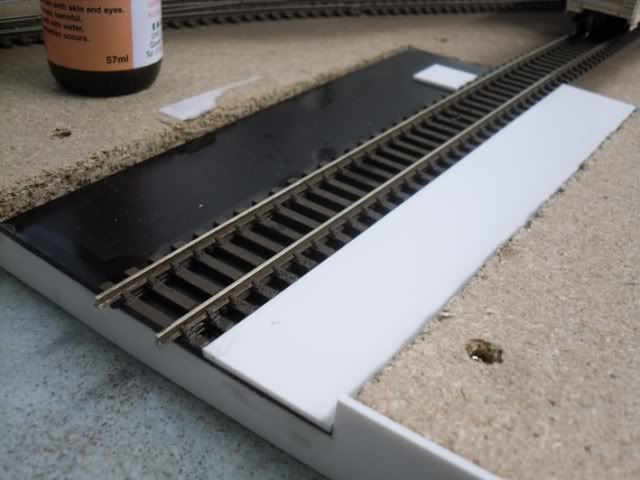 Barge sliding into position
In position
Concrete side walls and footings for the gantry pillars
Some ballast to blend the area in
I also did some more ballasting at the other end
John