Every now and again something unexpected goes wrong !!! In this case the PVA / Water for the ballast had found a joint in the MDF. Which caused the edges on both sides of the joint to swell.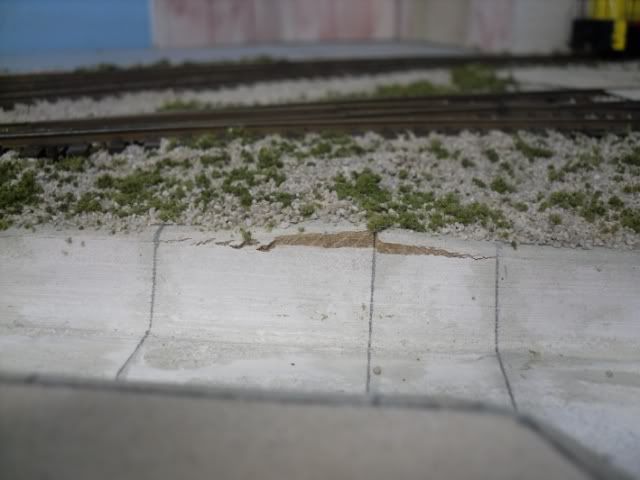 The joint runs back to just behind the points which resulted in them lifting, all the track work was on the same level, not any more !!!!!!!!!!!!!!!!!!!!
Luckily every thing had risen evenly which means stock can no longer unexpectedly roll out of the spurs
everything runs well over it and its quite a gradual change.
So it staying as it is.
In general though the ballasting has gone well.
John