Hello all
Whilst browsing photos for Ropley on the net, I came across this one showing a modified Mk.1 BSK currently in use on the MHR: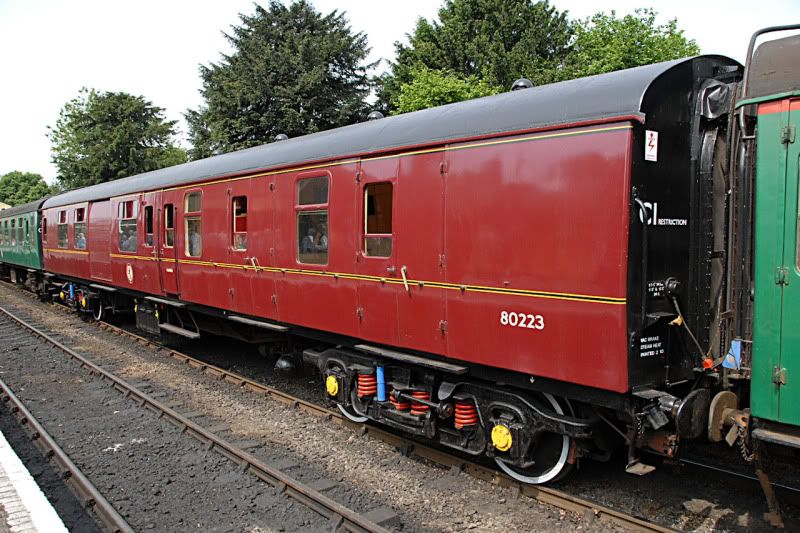 Image © pix42day
It appears to be a standard BSK with a roller door fitted where the third window should be. I'm not sure what this is used for exactly, but it seemed like an ideal opportunity to bash a Farish Mk.1, and here is the result of an afternoons modelling: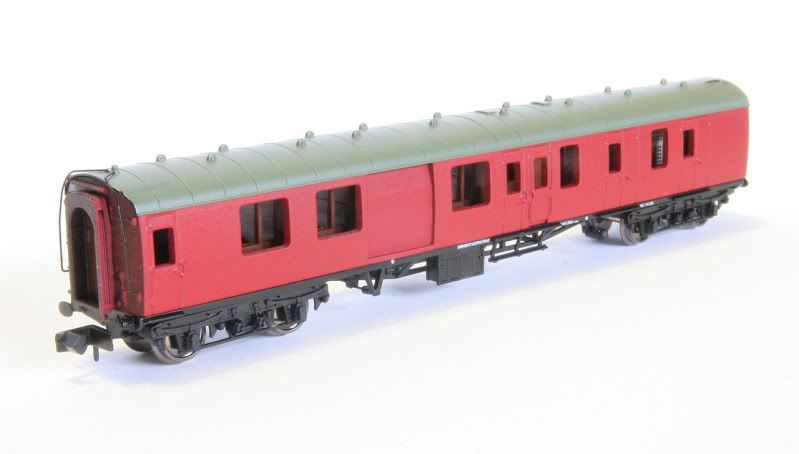 Obviously the bogies will need to be swapped for a pair of Commonwealths and it looks like there could be some difference in the roof vents. I did try to replicate the corrugated nature of the door by scribing on the reverse side, but unfortunately the effect is lost under the first layer of paint. Still, it probably wouldn't be visible at this scale anyway. I also need to add the additional footboard under the roller door.
So far it's been a nice simple conversion which will add a little variety to the layout.
Cheers,
Tom.