After most of the day spent in the garage, the main board for Ropley is now complete! I'm quite pleased with how it turned out and it should give a good solid base for the layout as well as be light enough to be transported if nessecary.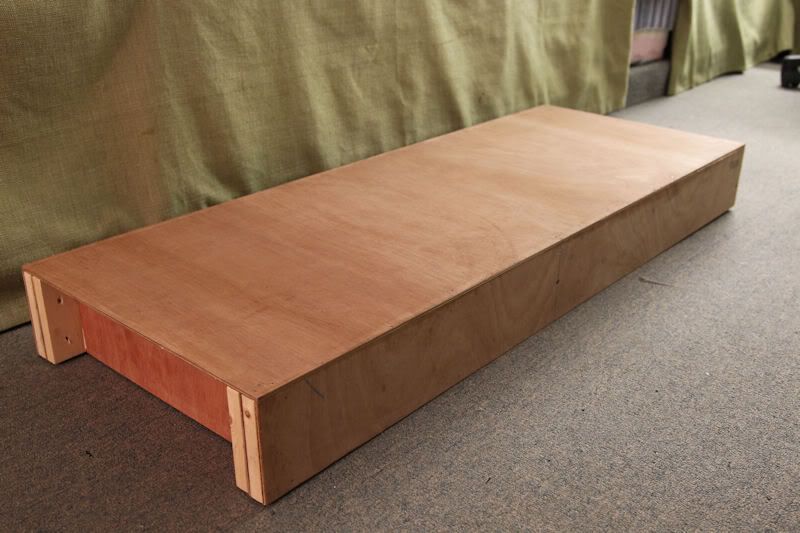 There is no fixed backscene as I'd like to be able to view the layout from any angle when its at home.
Once the glue is dry it'll be given a coat of paint on the inside and then there won't be much more progress until my next visit to the parents in about 4 weeks. The board will eventually re-locate to my place but as I always use the train to travel up to Sheffield and I don't much fancy lugging it across London, it'll be on the folks next visit to the South
Cheers all!
Tom.