In the absence of space to work on the new main layout or put boards together I've been touching up bits of
Llanast
. I had considered it finished but now have a list of other small amendments to make, a couple of passengers really need swapping for better figures and I think the station building needs to be demolished and rebuilt as well.
The layout is just under 3' long to the piano line design meaning the 3' length also includes the fiddle siding.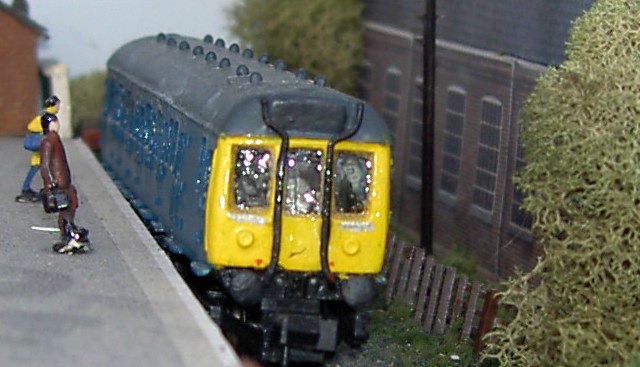 In 1970's mode - a bubble car waits on the platform. Quite how the line escaped Beeching is a mystery
A class 24 sits on the headshunt (Heritage N resin body detailed). As you can see from the front wheels and points, its the largest loco that will fit.

An 03 trips a CCT down to
Llanast
General view of the station end, not an angle normally seen so I've yet to add anything to the backscene there.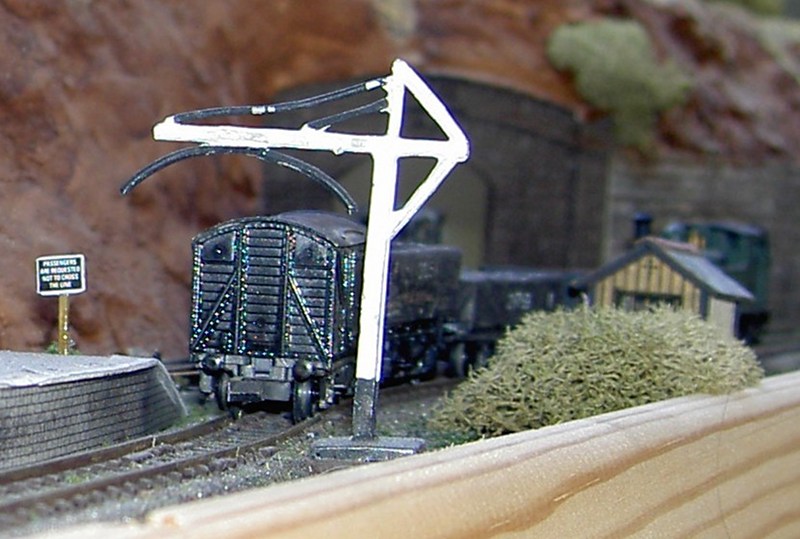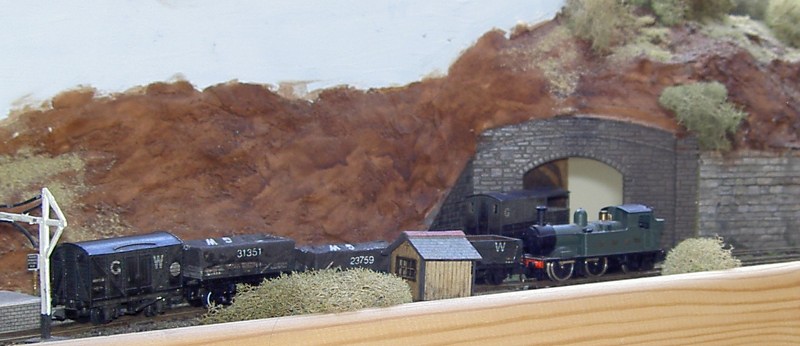 In GWR mode, a 14xx has detached brake van, run around its wagons and is now shunting them into the parcels bay

The auto-train waits to depart
Sixties mode and the auto-train is replaced with a Wickham railbus
While a teddy bear sits in the headshunt waiting (the sunbeams are real not from a paint tool)