2
Ropley - Building planning
Posted by TomE , 23 November 2011 · 772 views
Ropley
Ropley Yard
Ropley Shed
Hi all.
Apologies for the recent dearth of updates, this will probably be the last until Christmas as work is shortly to intervene again!
This morning I've been drawing up the plans for the carriage shed which is located at the Eastern end of the yard. I used one of the photos of the building I took on the last site visit and by importing this into paintshop pro, I was able to resize it to the correct proportions then trace over it to create a basic mock-up to make sure it all looked ok. This mock-up will then be used during the construction as a template.
This is the actual building: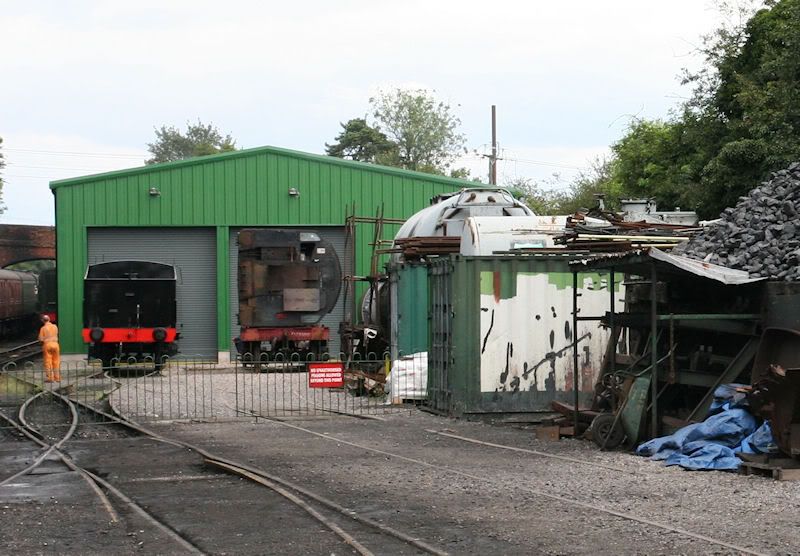 Here's the finished template for the front elevation: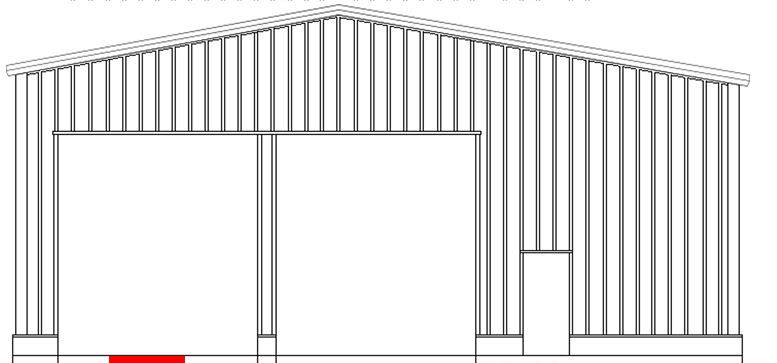 And the printed mock-up in the correct location: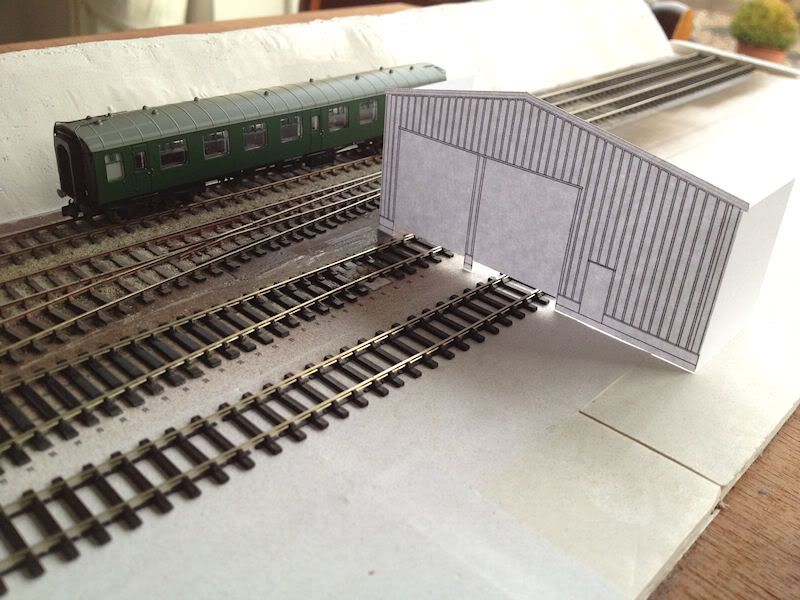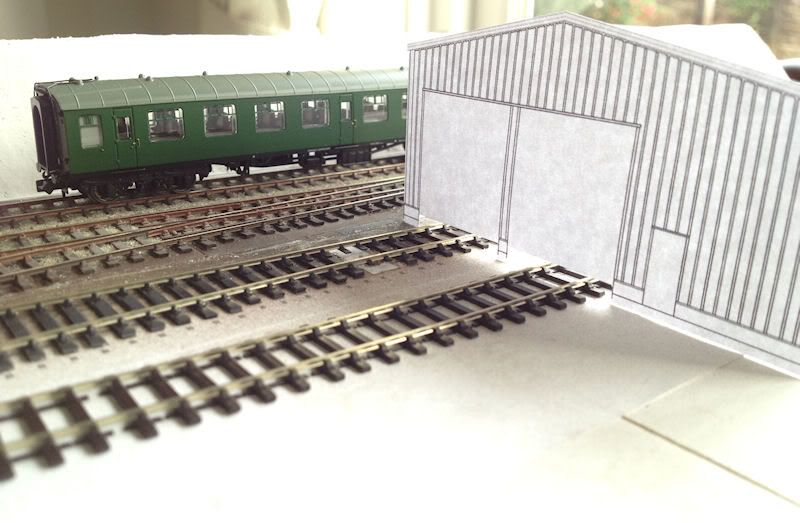 Thankfully, the building validates the height of the embankment shown earlier, as I was a little worried I'd got that too high, but with the mock-up in place, it all makes sense now!
Cheers all,
Tom.