My two shays are progressing well, so I thought I would show you what I have done.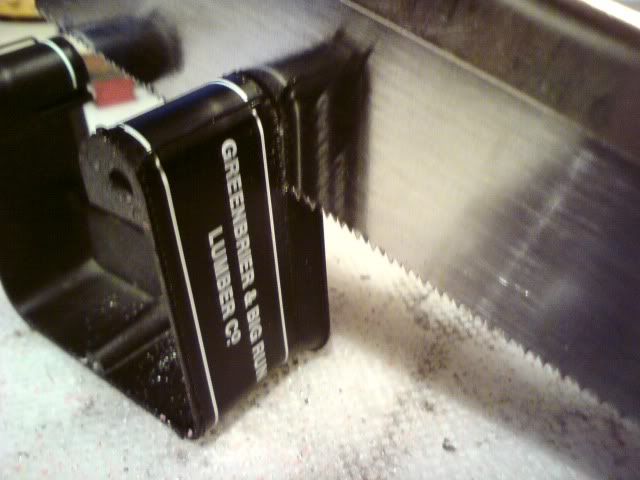 I thought I would add railings to number 1s bunker, this involved cutting the flair (?) off.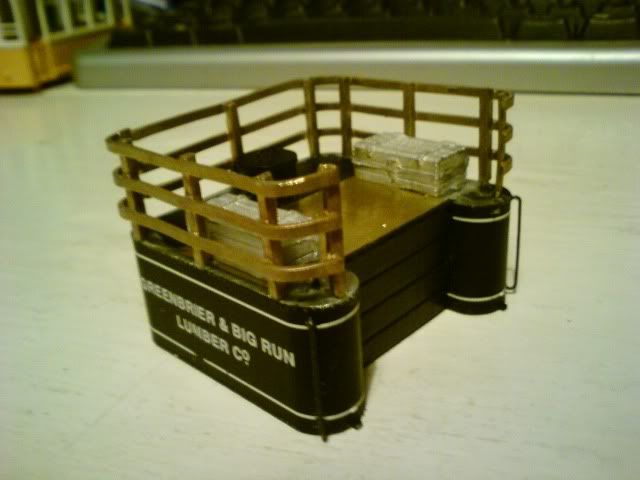 Backwoods parts added to the bunker ready for the paint shop.
After a coat of black paint. I still need to add a wood load, but as I have never made one before, can anyone give me some tips on how to make a half decent one?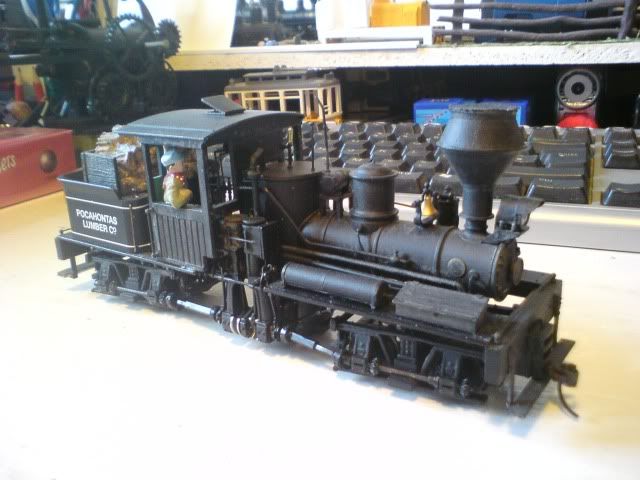 Number 3 is looking good. It now has a westinghouse pump and condenser fitted.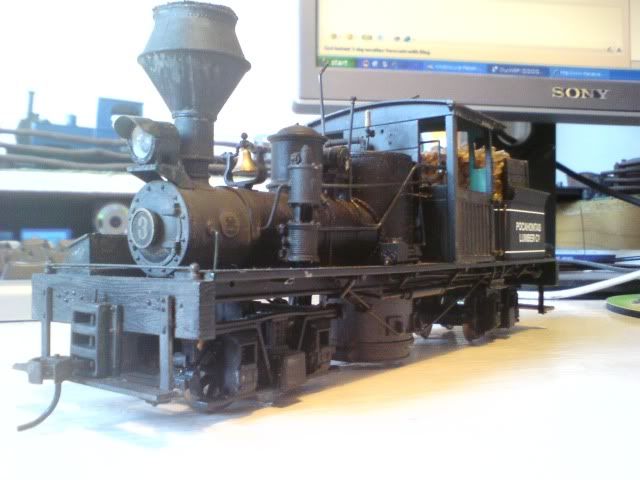 This side shows the westinghouse pump.
After fitting these, (and a bit of weathering) I thought I would give it a test run. To find one of the rear trucks gears had split
: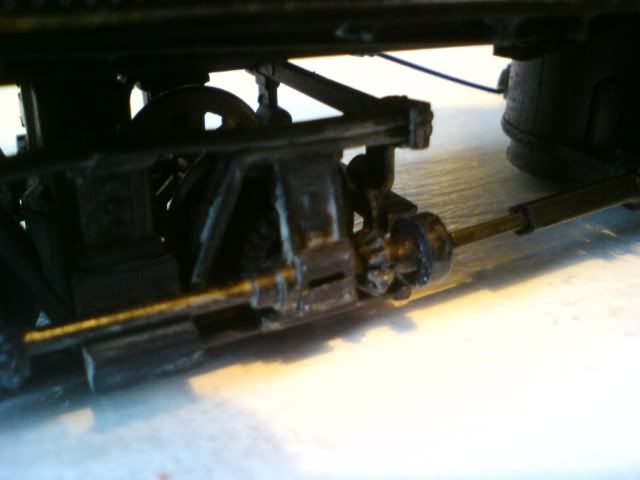 Luckily I have a spare one, but I dont know if I should fit it or try and fix the current one.