Today I've had the house to myself while Mrs RJR is out with the the youngest who is playing netball, so after getting some chores done it was escape to the shed
The Barge.
Rails are glued onto the surface without the sleepers / ties using super glue. I've used this method before and its handy that the plastic sleepers can be slid off the bottom of the rail and clipped on the top to maintain spacing during gluing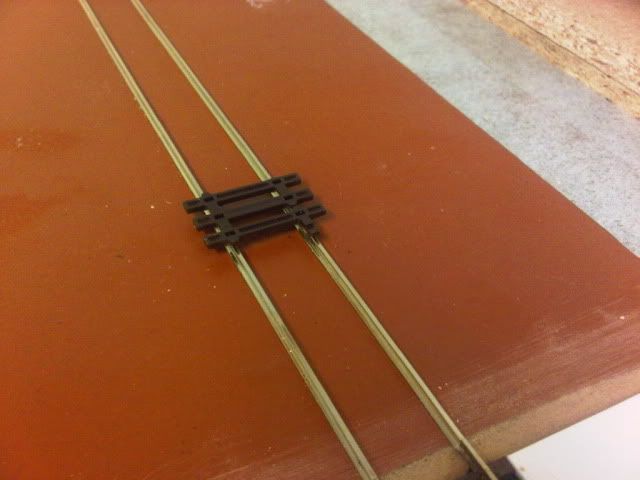 Spacing to the next pair of rails is then done using 2mm (80thou) plasticard stuck in place
Plasticard is then stuck on the outer edge of the outside track to the barge edge and a further piece stuck on the side wall shimmed 10thou up from the water. This shimming is so the barge is only sliding on the 2 plasticard batterns previously stuck across the underside.
Between the rails plastic padding is applied and wiped off using a shaped template. This is to fill some of the height and further trap the flat on the bottom of the rail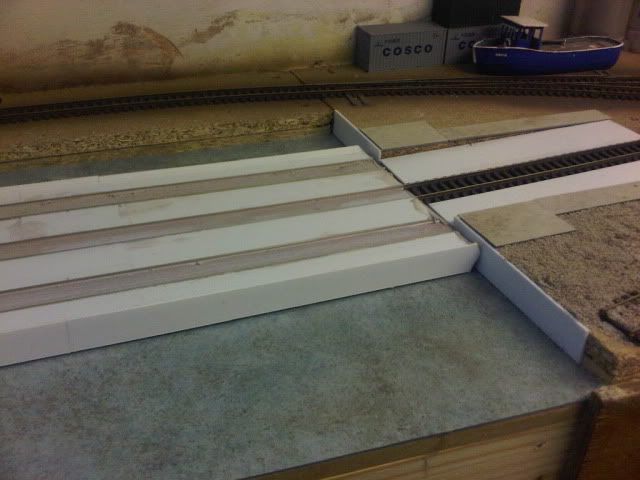 Last job for the time being is a start on the gantry that will support the "wet end" of the float bridge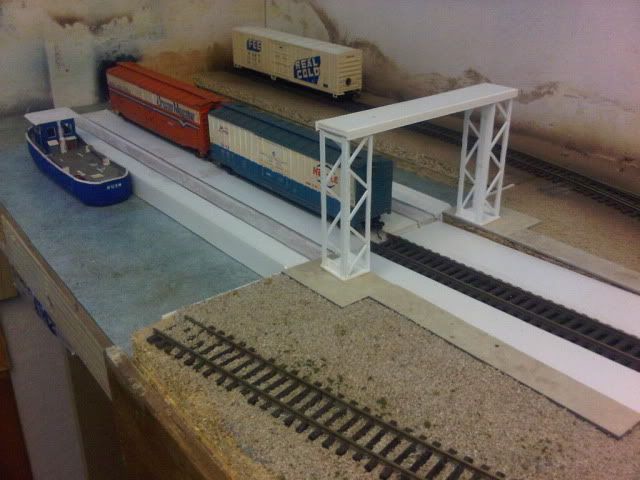 Pictures are not brilliant as I used my blackberry but hopefully they explain the progress
John