Hi all!
Until I visit the parents again in 3 weeks time, there won't be much progress on the boards. So in the meantime, here's a look at the Graham Farish Black 5 released last year.
The Mid Hants Railway have recently finished the restoration of Black 5 45379 to running condition (http://www.watercressline.co.uk/The-Works/Locos/14) so at the Doncaster show I managed to pick up a Farish example for a reasonable price. Eventually it will be renumbered to match the full size version.
As far as the model is concerned, it is another lovely product from Farish. Whilst it maybe doesn't have the wow factor of the 4MT or 3MT, it does have a high level of detail as you can see from the photos. Running was a little jerky to begin with but improved after I swapped one of the two sets of tender wheels fitted with traction tyres for the spare set without and will hopefully improve further once it's been run for a while. Some people have reported problems with pick ups on the engine not touching the wheels but on my example they are all fine out of the box. I did have to rearrange the wires in the tender as they were forcing the metal coal load up but long term I plan to replace this with 'real' coal once I find a way of adding additional weight inside the tender body.
One thing I did do right away was replace the couplings with short shank versions. It will still go around my unitrack loop with a rake of Mk.1s without buffer lock thanks to the close coupling mechanism on the coaches and it does bring the gap down to a more acceptable distance on straights.
I did also try fitting the replacement bogie with the scale wheels, however the metal link fitted was too short. I swapped this for the link fitted to the original bogie but the rear set of wheels would not turn as they were catching on the chassis. I can only assume Farish have included the wrong link on the replacement bogie? I'll have to look into this as Ropley will allow for the scale wheel set to be used.
Anyway, enough rambling, to the photos: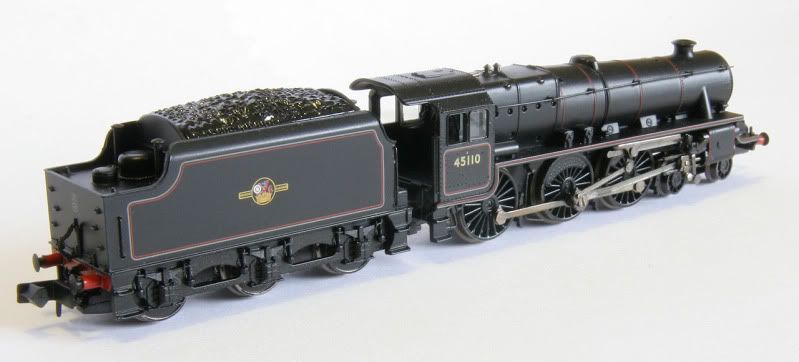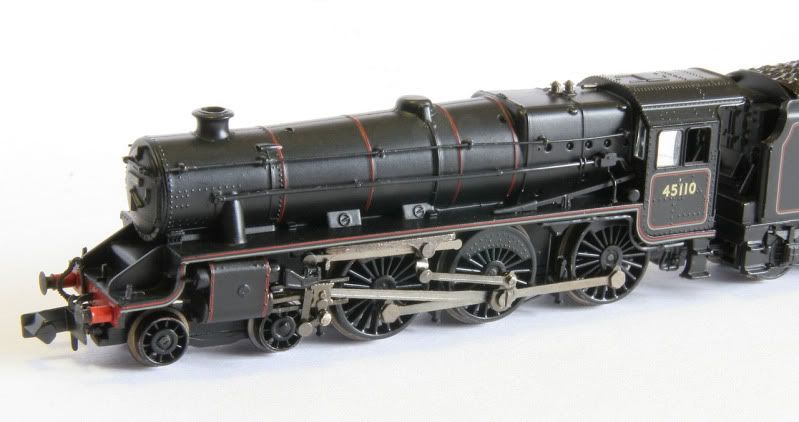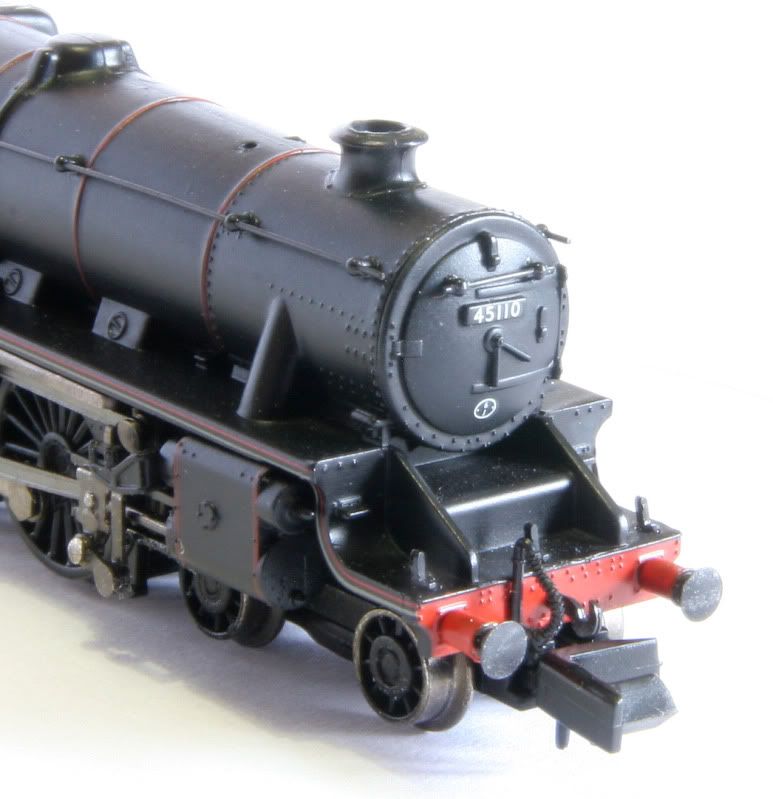 Cheers all!
Tom.