I introduced this project some time ago in blog format (
here
), but as I make a bit more progress, I think it's time to switch to a layout topic. A history of the station along with several photos can be found on the
Disused Stations
site, so I won't repeat it here, other than to say that in 1970 the station began to be used as a parcels depot, with a DMU shuttle between there and Birmingham Snow Hill running at peak times. The station closed to passengers in 1972 and my model is set the last year of the passenger service.
Planning for the layout started way back in 2009, but it's only in the past 12 months that I've really started to make any real progress. Until recently I had intended to build the layout in EM gauge, but I've now decided to give P4 a try.
An early sketch of the area I'm modelling is shown below: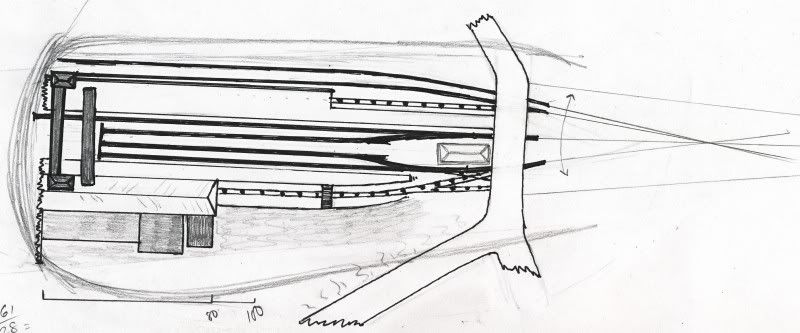 Fortunately I have been given a copy of a 1:500 plan for the station, which I scanned and imported into Templot, the result is as follows (seen here in the dining room table - components for the baseboards are awaiting assembly):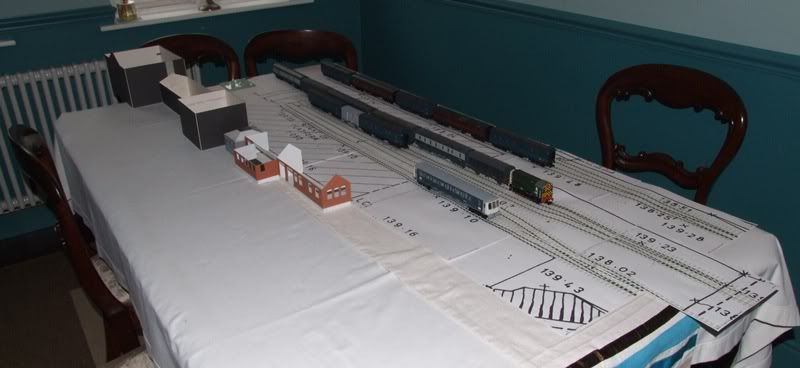 Main focus at the moment is on construction of the station buildings, although I've recently been distracted by the first turnout for the layout and a few experiments with rolling stock suspension.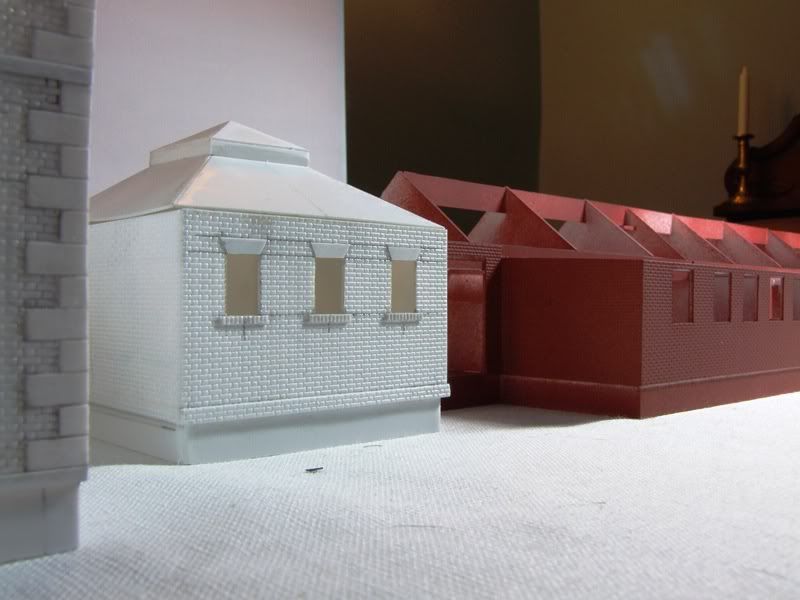 This is my third attempt at the small building on the right; I hope it's just the angle of the photo because I'm still not convinced I've the slope of the roof right?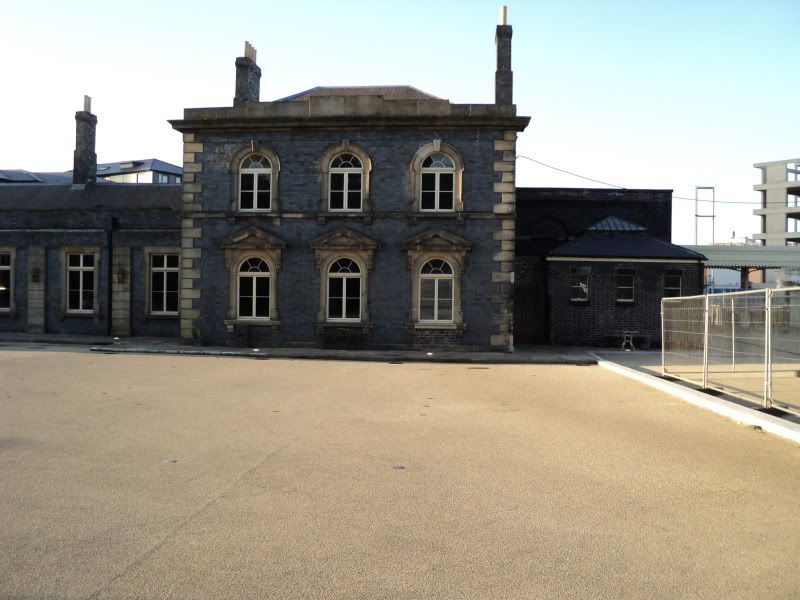 Edited by Mark Forrest, 21 March 2012 - 22:09 .